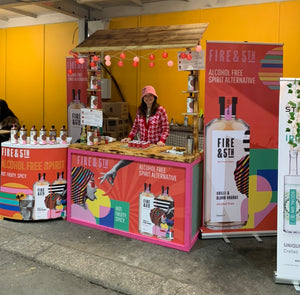 ---
Check out some footage of Fire&5th at the MAF festival in Smithfield Dublin in March 2023!
---
---
We're delighted to announced that Fire&5th can now be purchased in the UK via the Amazon website.  Please follow this link to order. If you would like to add a positive review to Amazon we'd be very grateful as this can greatly boost our product ratings on the website. Happy shopping! 
---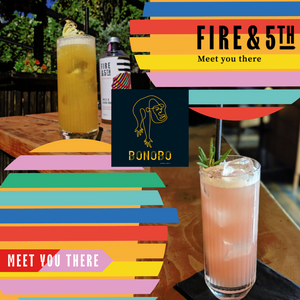 ---
At Fire&5th we love a good cocktail - especially those Alcohol Free ones with a Fire&5th kick!  It feels like you're getting all of the warmth & buzz of alcohol and none of the nasty afters.  The guys at Bonobo have created some cool recipes. Try the Fire&5th - Tropical Tai with Fire&5th, passionfruit, lime and ginger. Or try the Fire&5th Collins with Fire&5th, Plum and Cardamom.  Why not visit to try for yourself - they're truly AMAZING!! #meetyouthere @ Bonobo Bar Dublin.